Wellness & Spa

Even the simplest treatment becomes an entrancing ritual of well-being and calm at Nua Wellness & Spa, recognized with "World Luxury Spa" Awards for nine consecutive years.

Room & Suits

Enhanced by the natural beauty of Sapanca Lake, every room in Richmond Nua features the sumptuous comfort of the Spa Concept.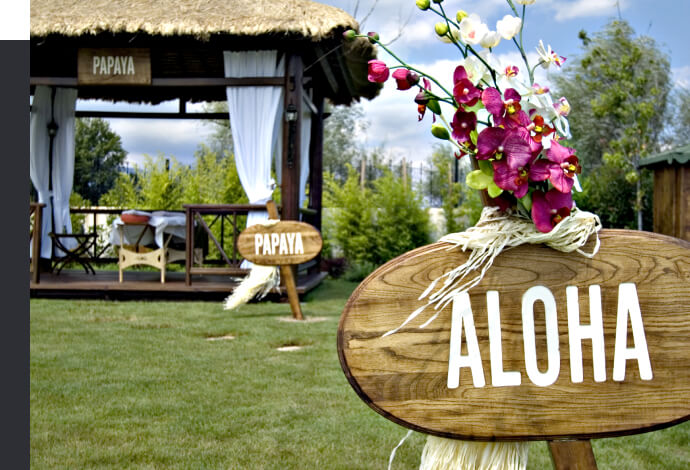 Richmond Nua Wellness-Spa
Experience an unforgettable vacation amidst the green and blue beauty. Find inner tranquility through the breathtaking view of the lake and forest, and refresh yourself with a range of massage and therapy options.
Turkey's first and only destination spa, Richmond Nua invites you to meet the best version of yourself with its rich treatment and massage menu, expert therapists, personal wellness programs and the best-equipped Spa center in Europe.
To review services and facilities.
OUR STORY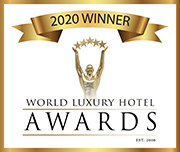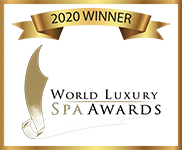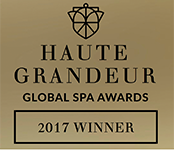 ALL AWARDS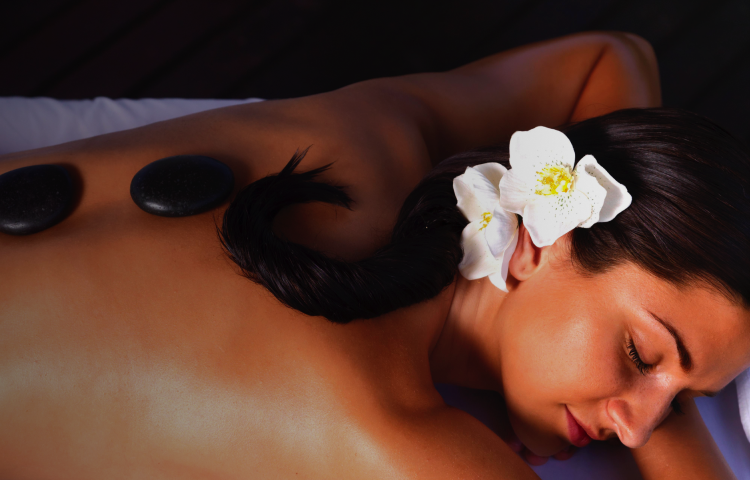 Wellness & Spa
The unique concept of SPA combines uplifting methods from regions all around the world. Prepare to embark on an adventure to restore the balance of your body, mind and spirit at Nua, the recipient of the "World's Most Luxurious Spa" award.
DISCOVER
It was so relaxing and I want to personally thank both Erman and Miray who gave fantastic service throughout my course and made the entire week very enjoyable. Please also pass on my best wishes to everyone at the hotel who looked after me and allowed me a chance to chill out and recharge the batteries. You should be proud of your hotel as the setting and facilities makes it a special place to visit.

Ken M, Hollanda

I have never been on a solo holiday before but was made to feel so so welcome, I left the hotel relaxed, sith a great sense of achievement and 9lbs lighter! I would highly recommend this hotel to people both to just relax and enjoy the facilities or to enroll on the detailed fitness/wellness porgramme! I will be back! Thanks so much.

Phil Roelich, England

I did the fitness program it was exellent. Pilates by the sea and beautiful walk to start the day. The Spa is the best I have ever been too. I lived in the Spa treatment was five star. The hotel is beautiful and my room is perfect. The hotel so clean. The people who work here are so warm and so helpful. This hotel is exactly what you see internet. I am leaving on cloud nine and will be back very soon.

Vanessa Murphy, Ireland

Traveling during covid times... it has its advantages! As I was almost the only guest in the hotel (I went in the middle of the total lockdown), I was treated like a queen by the staff! Everyone is really helpful, no request is asked too much. I did the hypoxi program for 4 days and another 2 days of detox. It did not feel hungry one second and lost 2 kilos in 1 week. The coach was very friendly and took me on a long walk everyday. The spa treatments are excellent price quality wise. I had massages in many many hotels and am mostly dissapointed, but not at all this time! The ladies are from Bali and they are very professional in the massage techniques aiming at healing the body. The spa menu offers a lot of choices, like eg the magnesium massage. 5 stars spa! A big big thumbs up for the complete staff of this wonderful hotel! I do wish them all the best!

Marleen Coppens, Belgium

From the puurenkuur.nl website in the Netherlands I learned about the Detoks Program at Richmond Nua. For not one moment I regret to have booked my 4 day detox program. The raw food program is build in such a way that is does not leave you hungry throughout the day. The juices are tasty. The raw food is at hight quality. There is a clear daily schedule which guest from starting with a morning boost &fitness instructor walk to hour by hour clearly articulated drink and food plans. The spa facilities are great, just like the scrub & massages. All in all I can highly recommend it.

Marco, Netherlands

I work United Nations Conference Centre Addis Ababa, Ethiopia. I'm a well-traveled person. My friends and I signed-up for the Nua Fit package with full board. The first day we were warlmy welcomed, given on key - the dietitian met up & explained about the nutrition that well the provided . 3 meals, needless to say that they are very healty - lean and nutritious, 2 snacks a day, our measurement s were taken by the trainer. Ela a very talended, professional training. We had daily walk, rigorous exercise in the gym, pilates, yoga... The spa is out of this world . The various steam, sauna, ice grotto, the humongous jacuzzi, the swimming pool is amazing. The staff are welcoming , professional warm, very attentive. I recommend this amazing gateway either for a solo traveler or groups. You will be amazed.

Yemesratch Tewolde, Ethiopia
Accommodation
Located on the shoreline of Sapanca Lake, Richmond Nua Wellness-Spa offers 20 Suites, 14 Deluxe rooms and 97 Superior rooms to meet different holiday needs. The rooms with a view of Sapanca Lake reflect the natural and calm beauty of Sapanca and the comfort of the Spa concept.
What's New?
You can track all the events, special workshops, guest therapist dates and all the novelties that take place throughout the year at Richmond Nua from our website or by subscribing to the e-newsletter.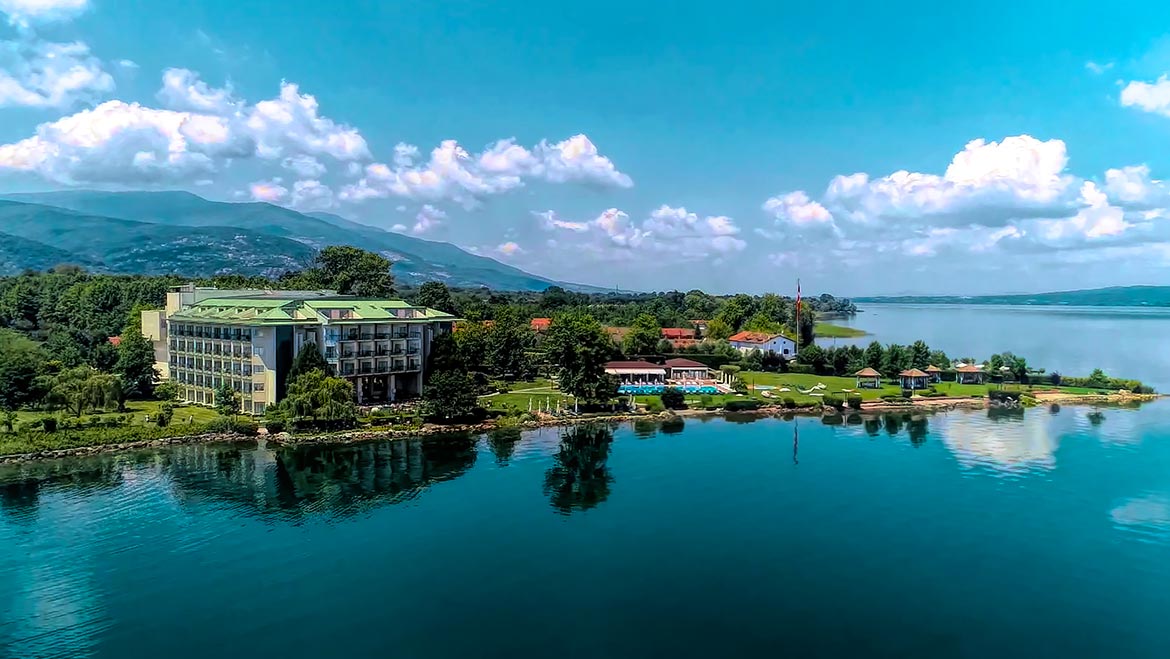 Hotel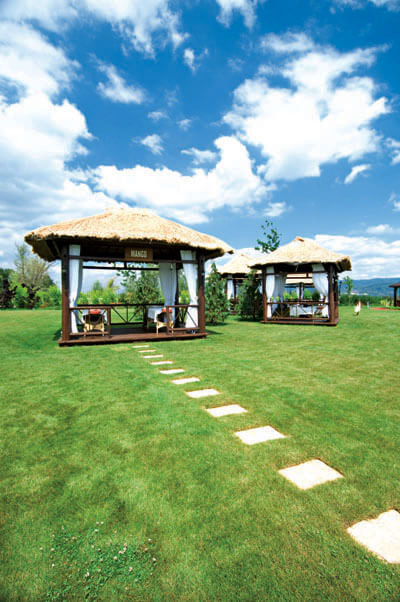 Cabanas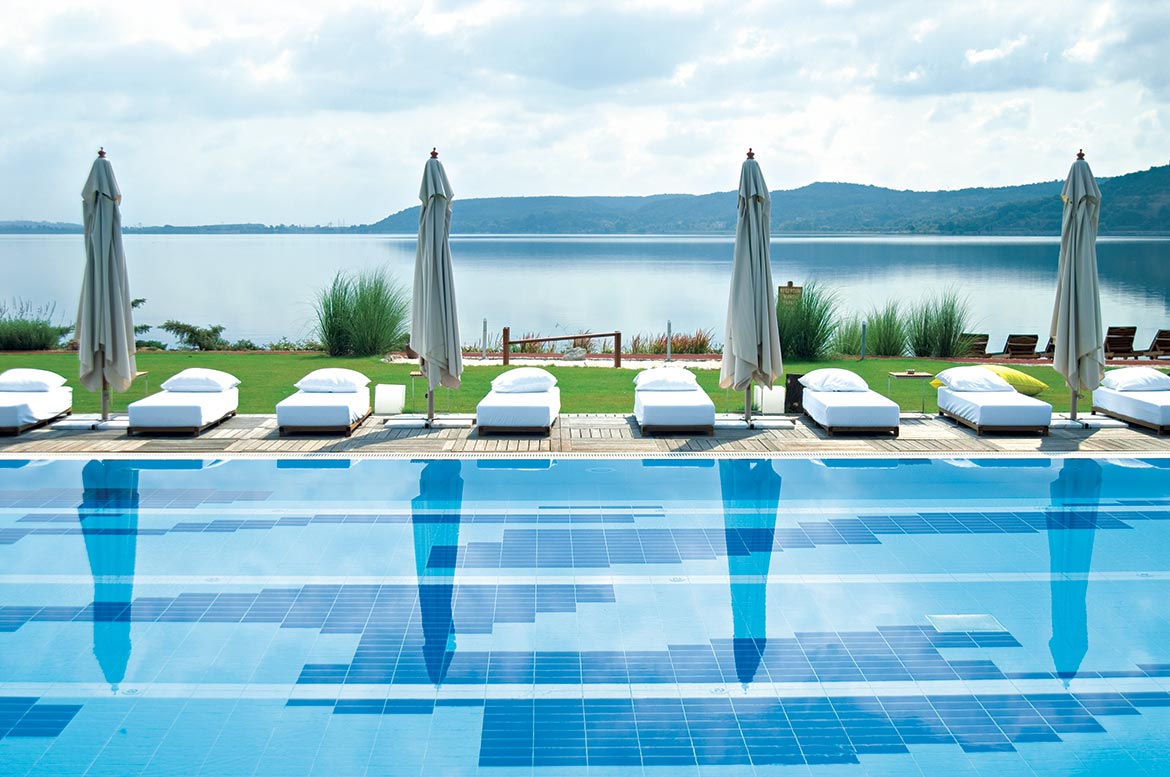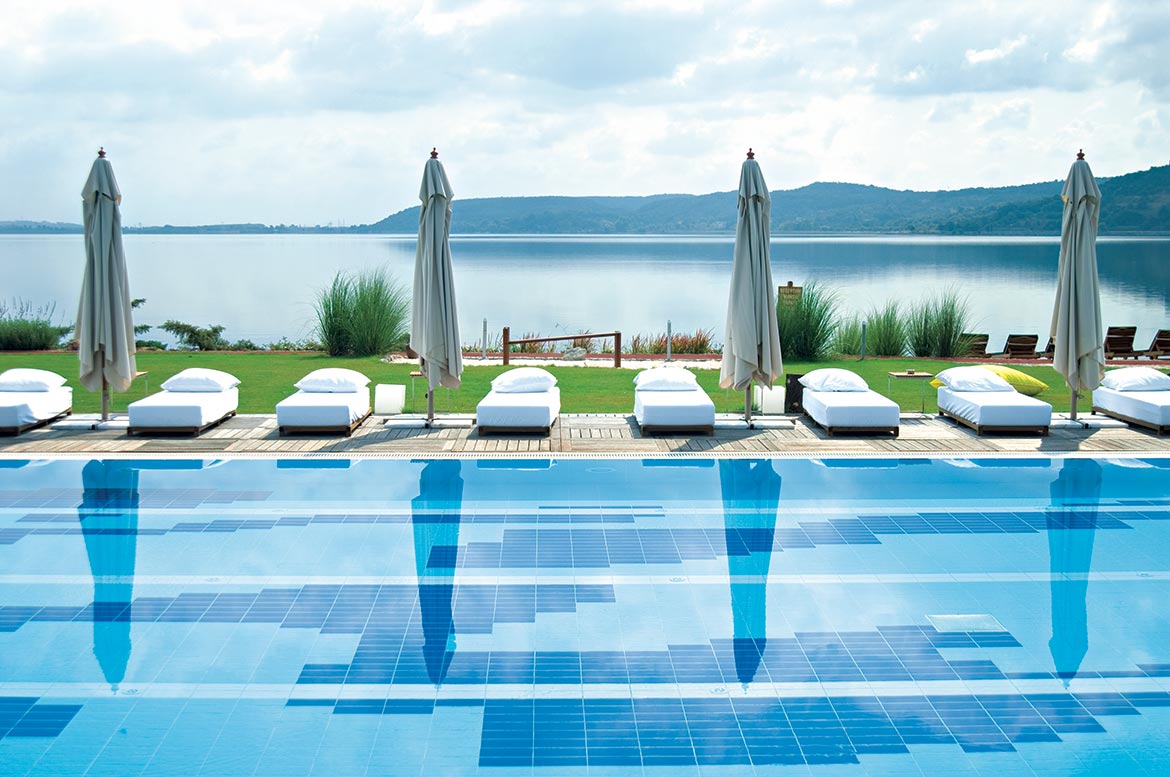 Outdoor Swimming Pool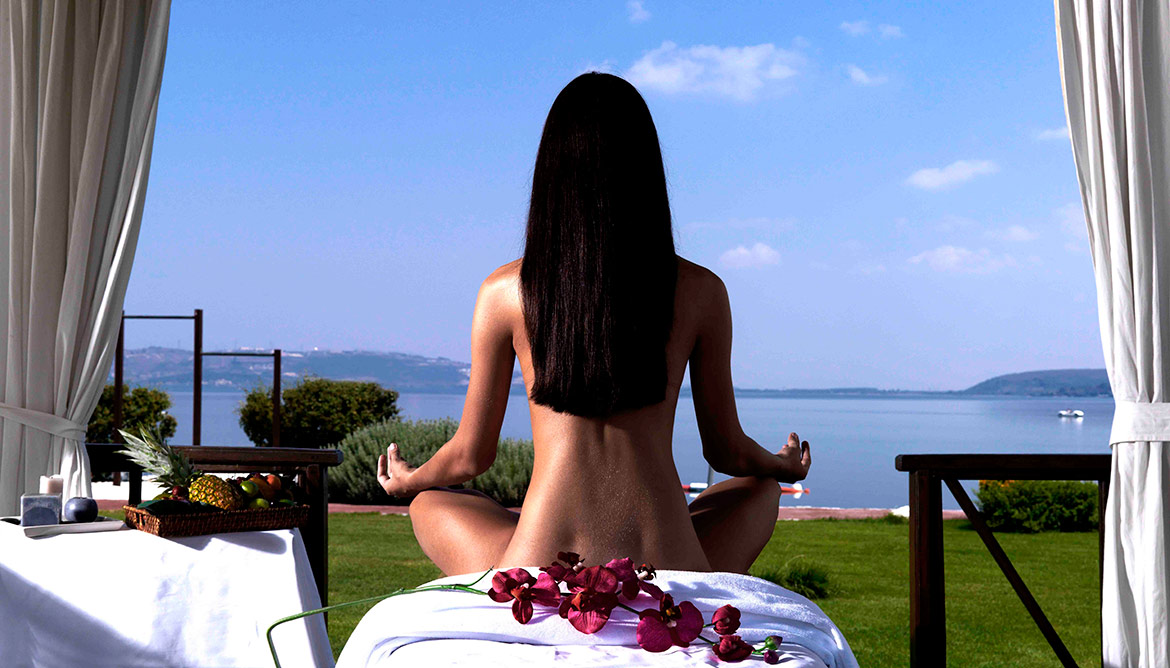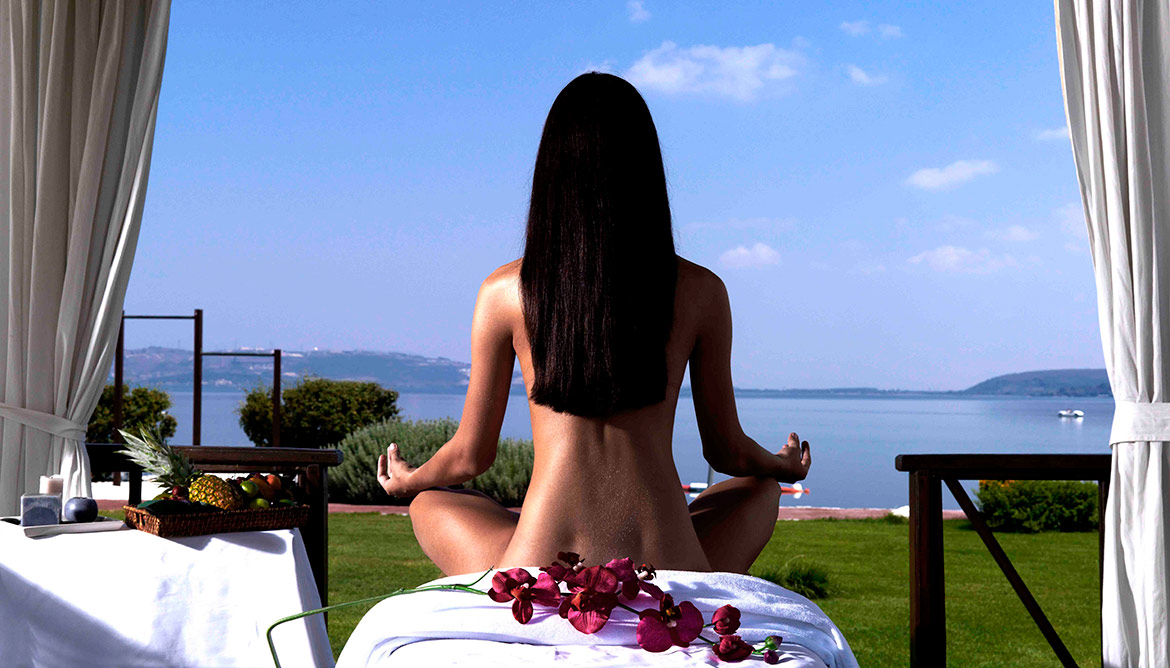 Garden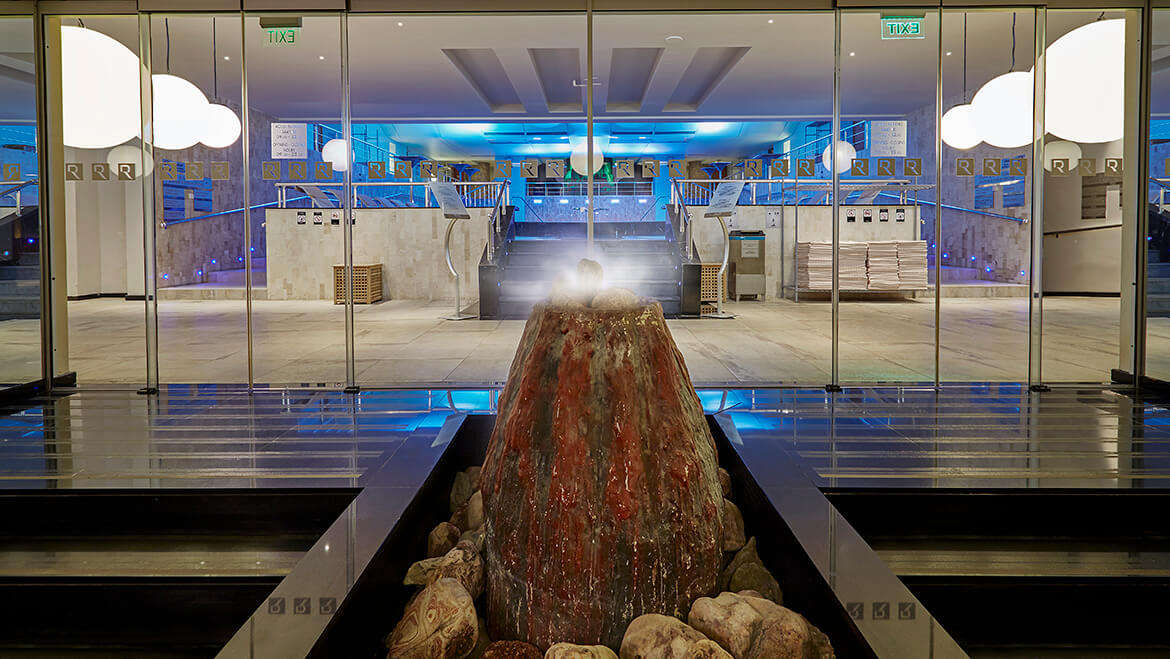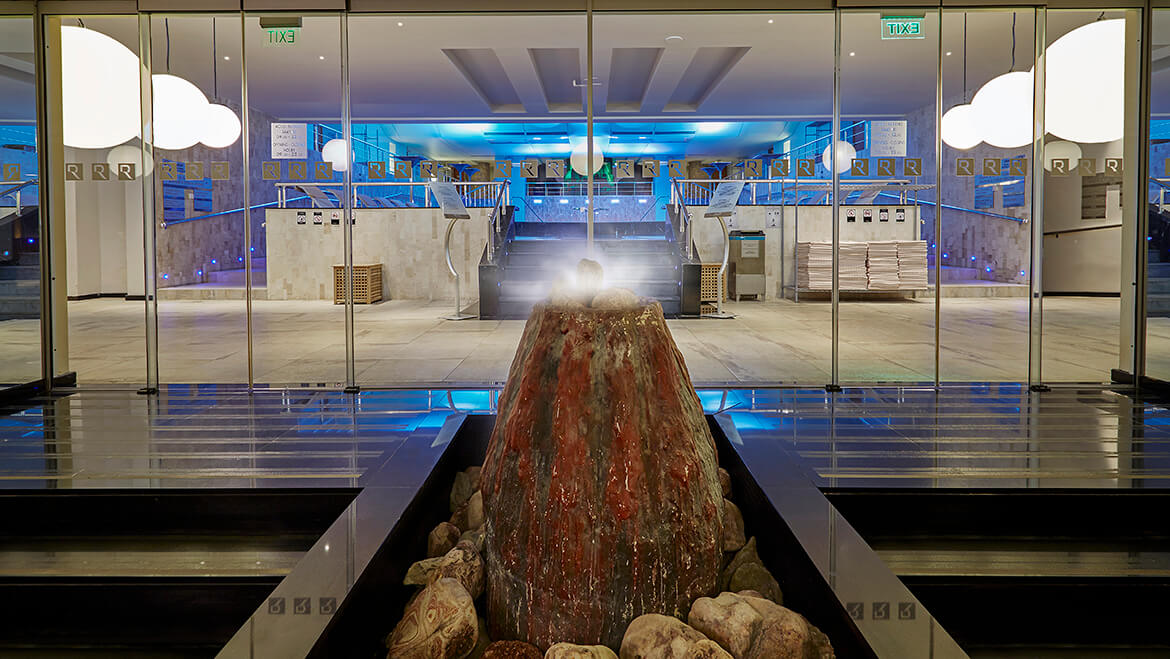 Spa Center Entrance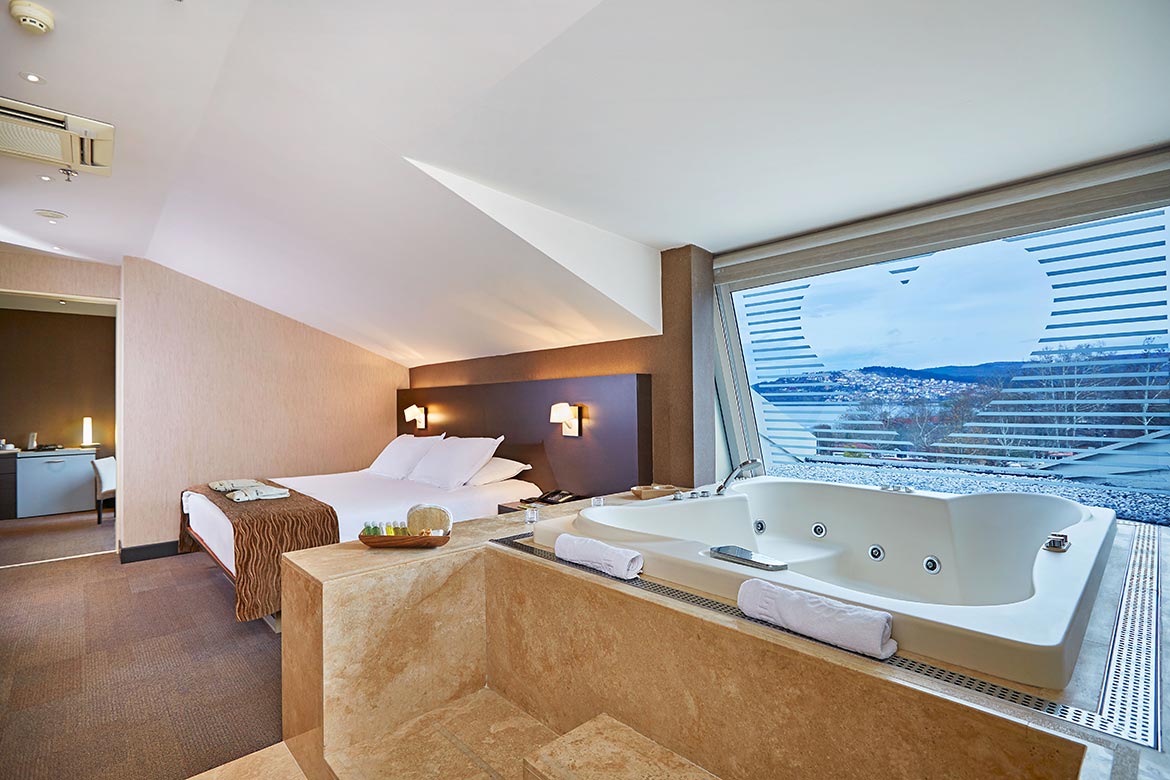 Senior Suite with Jacuzzi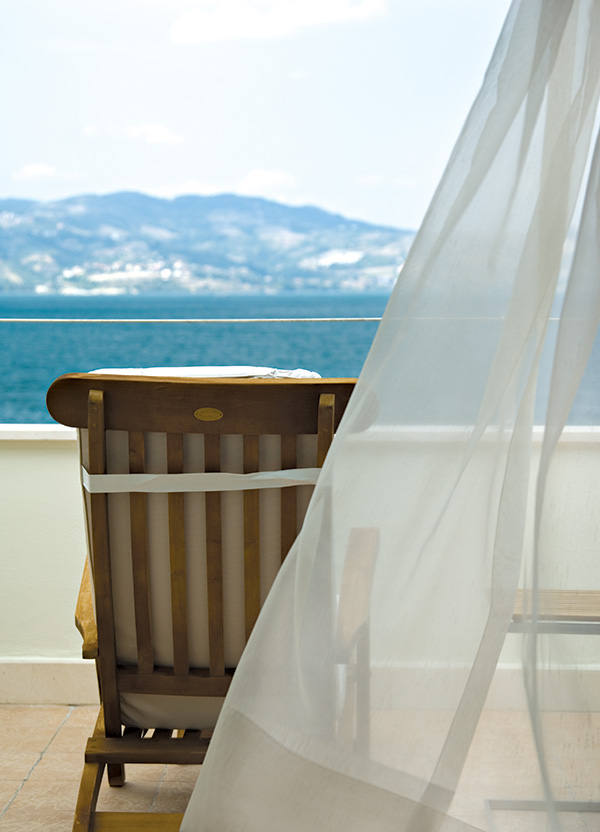 Senior Suite Balcony (with jacuzzi)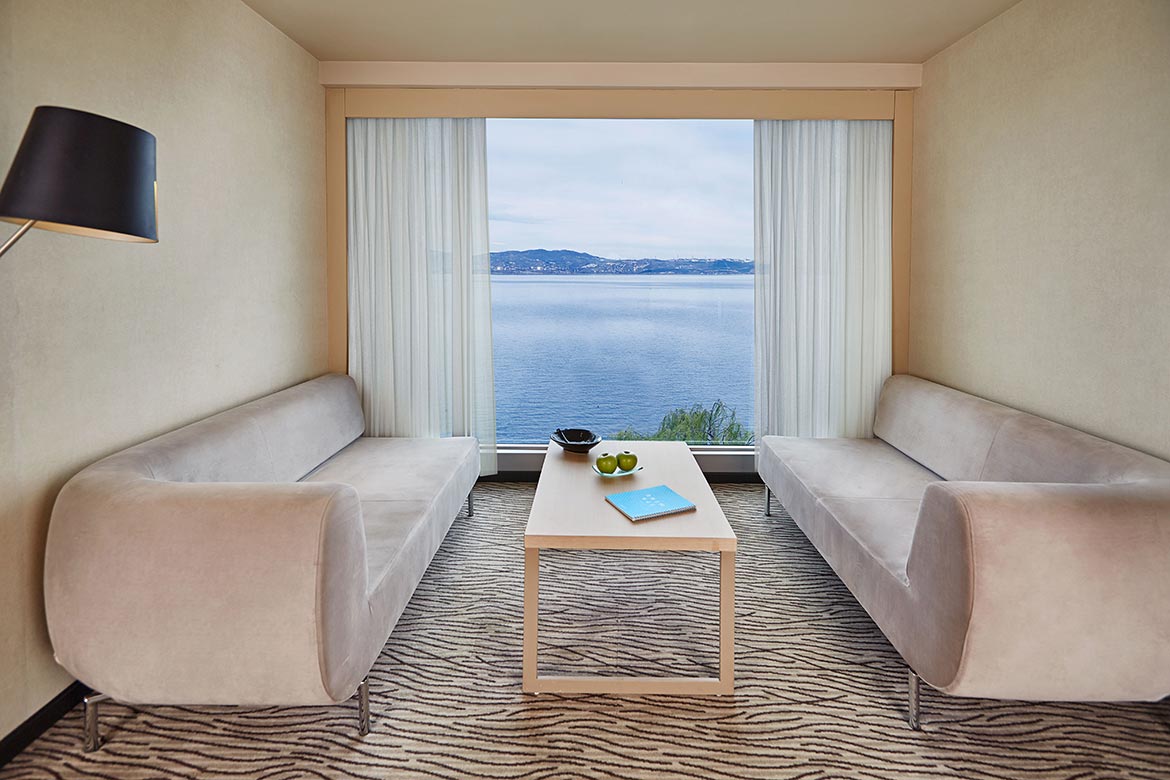 Corner Suite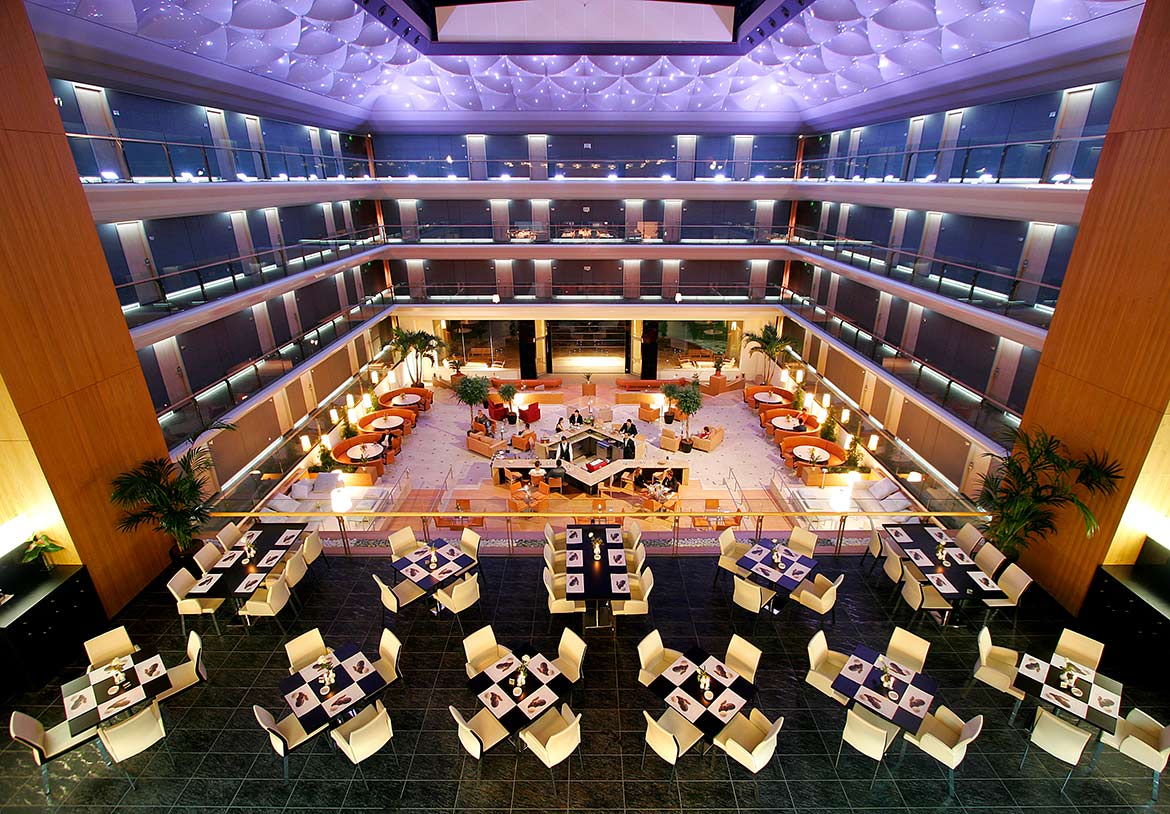 Stone Restaurant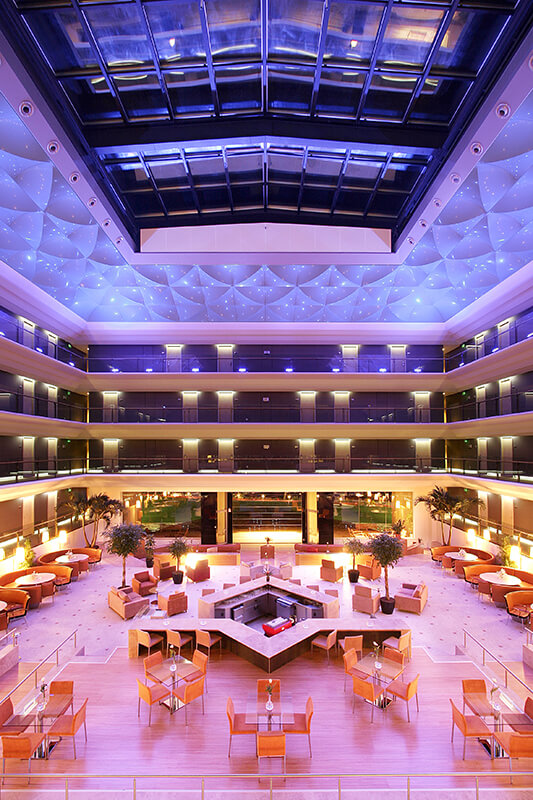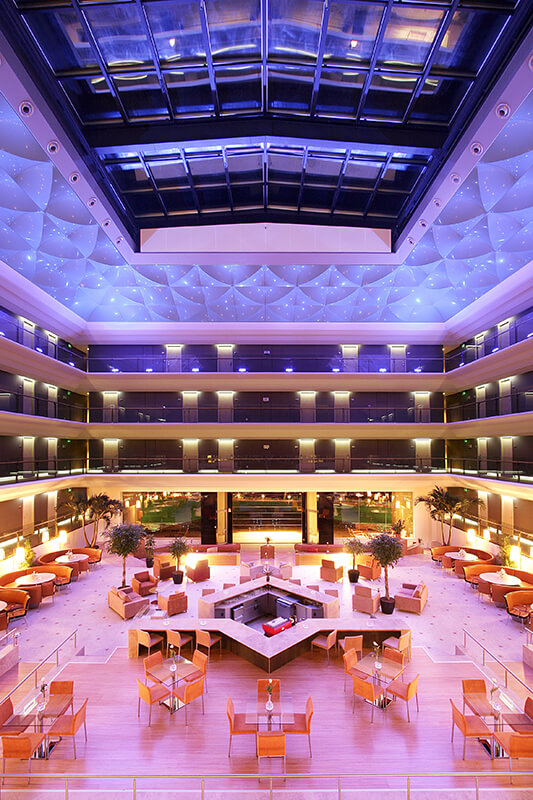 Aqua Restaurant & Bar Indoor Area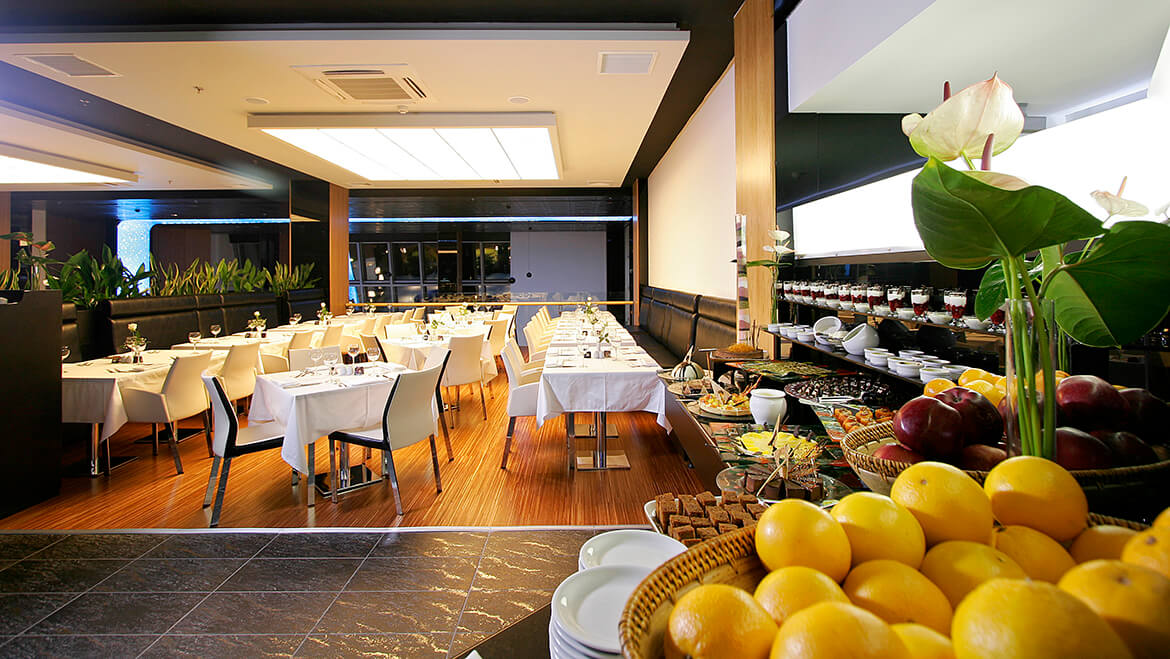 Stone Restaurant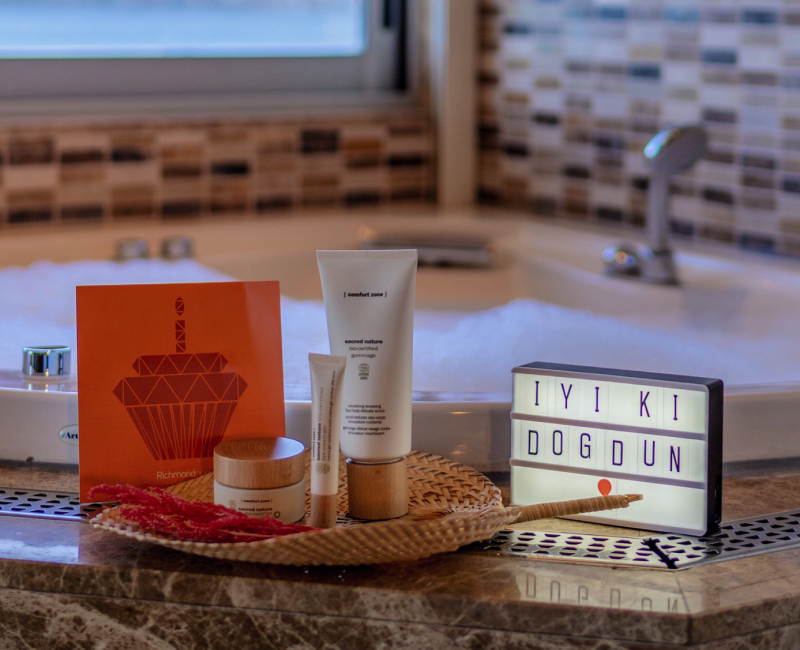 Gift Certificate
Everyone's dream is to feel good, and achieve a harmony of body and soul. Wouldn't you like to get one step closer to this dream with your loved ones by your side? Create your own gifts for each special day with specially designed elegant gift certificates.
Nua Blog
A better, fresher and more balanced feeling; improved perception of your body; increased energy; boosted immunity; more fun in your life… Find a roadmap to everything you need at Nua Blog. Because we believe wellness is a holistic concept of intertwined cognitive, physical, psychological, emotional, and environmental elements.